Our Mission
In a busy, distracting world, MusicYouSee.com uses music, photography and video to immerse people in the beauty around them. It provides journeys in music and imagery that reconnect us to the world's natural beauty and deepen our awareness, appreciation and support for preserving wild and open landscapes.
Who is MusicYouSee.com?
MusicYouSee.com is the inspiration of photographer-composer, Richard Olsenius and writer / conservationist Christine Olsenius .
Richard Olsenius has spent a lifetime combining his photography and videography with his musical compositions, as he believes that music completes the visual experience. For Richard, all of his photographic stories had sounds and music as a backdrop, thus the concept of MusicYouSee. He is a winner of numerous awards including the World Press Photo award. As a photographer and photo editor for National Geographic for 25 years, Richard's work offers a unique visual perspective to the journeys featured on MusicYouSee.
"While covering assignments across North America, my photographic work always had a musical component because viewing memorable landscapes or diverse communities is a multi-sensual experience. So it has always seemed natural to present music and imagery together to better communicate my experiences to the viewer. It is not a new concept to be inspired to create music after experiencing the beauty of a mountain sunrise or watching the setting sun paint an expanse of desert canyons."
Richard Olsenius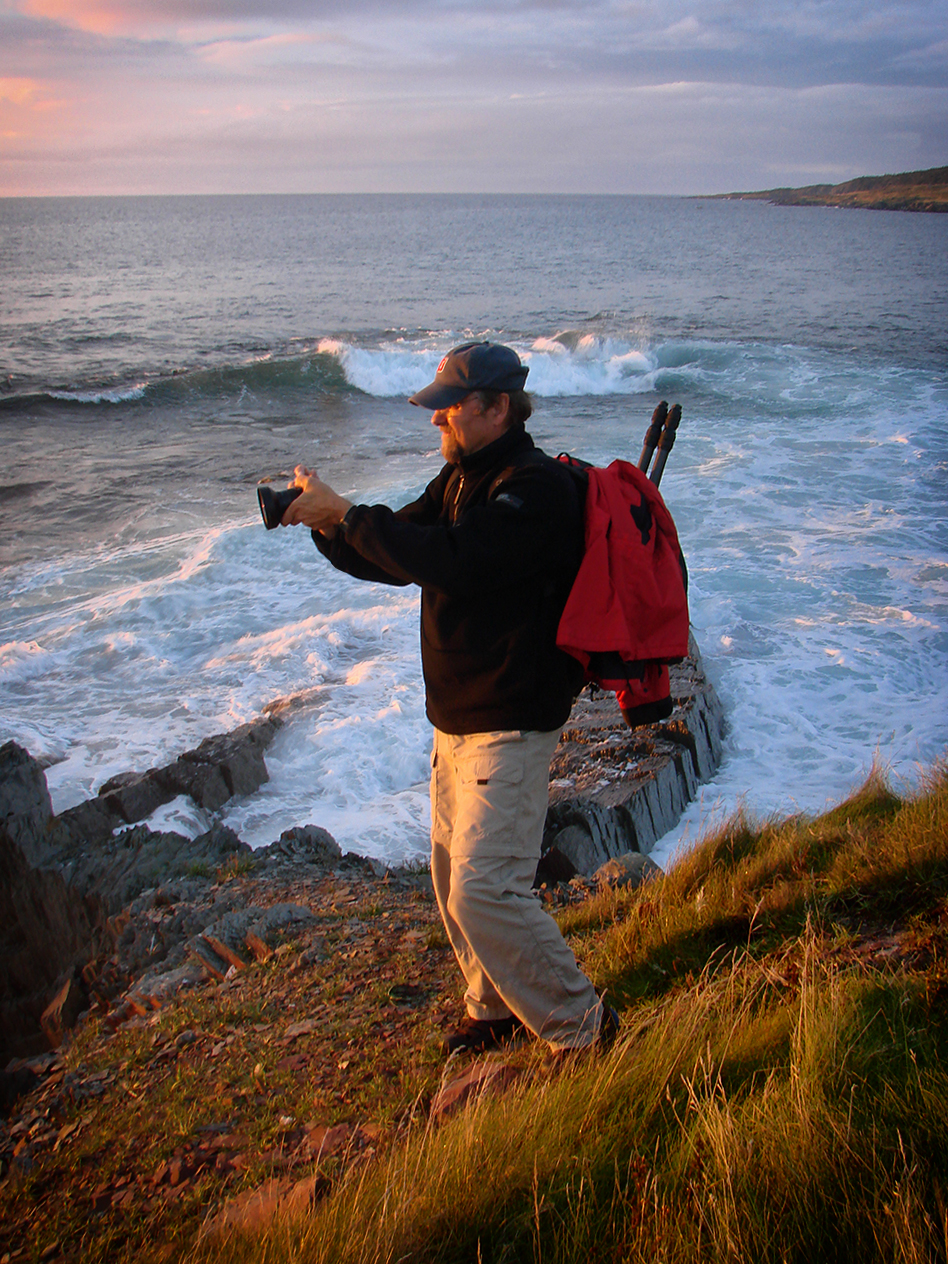 On assignment for National Geographic in Newfoundland, Canada
Christine Olsenius is a writer and 37-year manager of environmental programs and organizations. She has a long commitment to helping people better understand the environment and appreciate the natural world around them and its importance to their physical and mental health. Her writing has spanned national environmental reports, regional wildlife projects, sailing adventures and books and films about the Great Lakes, Mississippi River and Arctic. With MusicYouSee, Christine continues her efforts to inspire an appreciation for the environment and its wild places.
"As Edward Abbey said in his seminal book, Desert Solitaire, 'Wilderness is not a luxury but a necessity…' We need it to restore and inspire us and new studies show that nature is critical to our mental and physical health. So it is important to preserve the natural areas and green spaces near our homes, as well as the state and national parks that protect the beauty and wildness that offer us moments of joy and reflection, places for adventure and connections with the natural world."
Christine Olsenius
At San Juan Island National Historical Park, San Juan Island, Washington